Free Toll Free Number | 1-on-1 Texting | Bulk Texting
Toll Free Texting Service
Get a free toll free number and start texting in minutes.

Bring your own toll free number and get it text enabled.

Text 1-on-1 with your customers.

Send mass texts...
…and more!
Get started today with a 14 day Free Trial (no credit card required), including 50 free texts and a free Toll-Free number.
We support all Major North American Carriers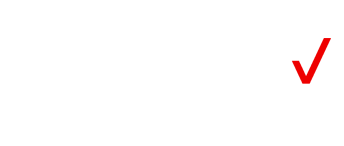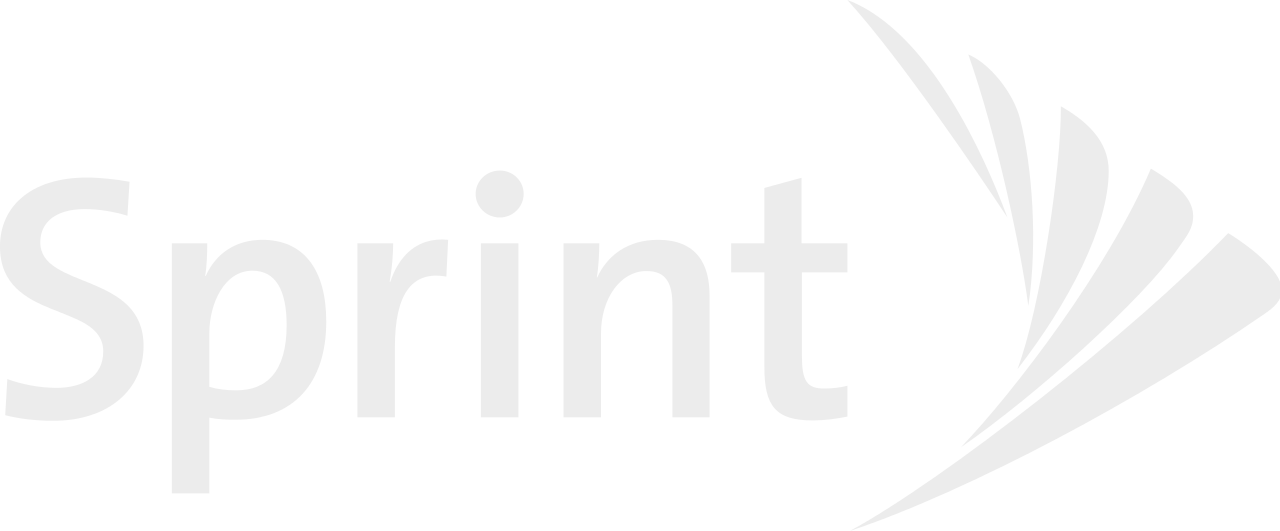 What is a Toll Free Number?
Toll free texting allows you to send and receive text messages online on a dedicated 800 number. Organizations (and individuals) can use this in a number of  ways, including customer support, marketing, creating and maintaining an audience and more.
Send Mass Texts Instantly
Mass texting makes it easy to connect with your customers. Send a text to all your subscribers with one click.
Appointment Reminders
Send SMS appointment reminders to your customers and drastically reduce the amount of no shows!
1 on 1 Messaging
Use our inbox to correspond with your customers 1 on 1. They ask, you answer! Be as accessible to customers as possible.
Unlimited Users
Add an unlimited number of sub-users to your account. Set access levels to users and ensure they only have access to specific features.
MMS Messaging
Send and receive picture messages. Zoom in, save or download any image you send or receive. Simple and easy to use.
Credit Rollover
If you haven't used up all your credits in a month, don't worry! They will be rolled over to the end of the next month.
Free Trial
50 SMS
Unlimited Opt-in Keywords
Free incoming texts
10 Contacts
Free Toll-Free Number
No Credit Card Required
Pro Plan
2,000 SMS per month
Unlimited Opt-in Keywords
Free incoming texts
Unlimited Contacts
Free Toll-Free Number
Unlimited Appointment Reminders
Starter Plan
500 SMS per month
Unlimited Opt-in Keywords
Free incoming texts
Unlimited Contacts
Free Toll-Free Number
Unlimited Appointment Reminders
How To Get a Toll Free Number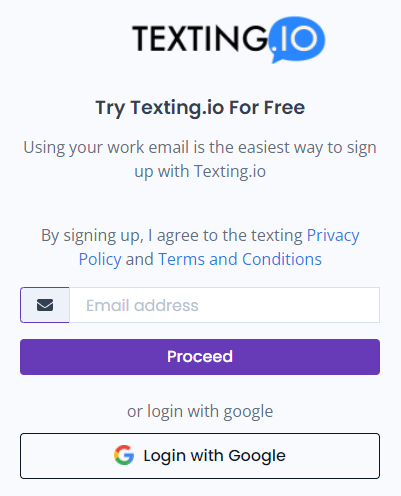 Sign Up for Our Free Trial
You can quickly get signed up with our mass texting platform for free in under 5 minutes. This will give you access to our dashboard, as well as provision you a FREE toll free number that you can use to start texting instantly.
Bring Your Own Toll Free Number
If you already have a toll free number you would like to get text-enabled, simply text us at 716 271 7434, message us in our live chat or send us an email at [email protected] and we will get you texting with your own number as soon as possible.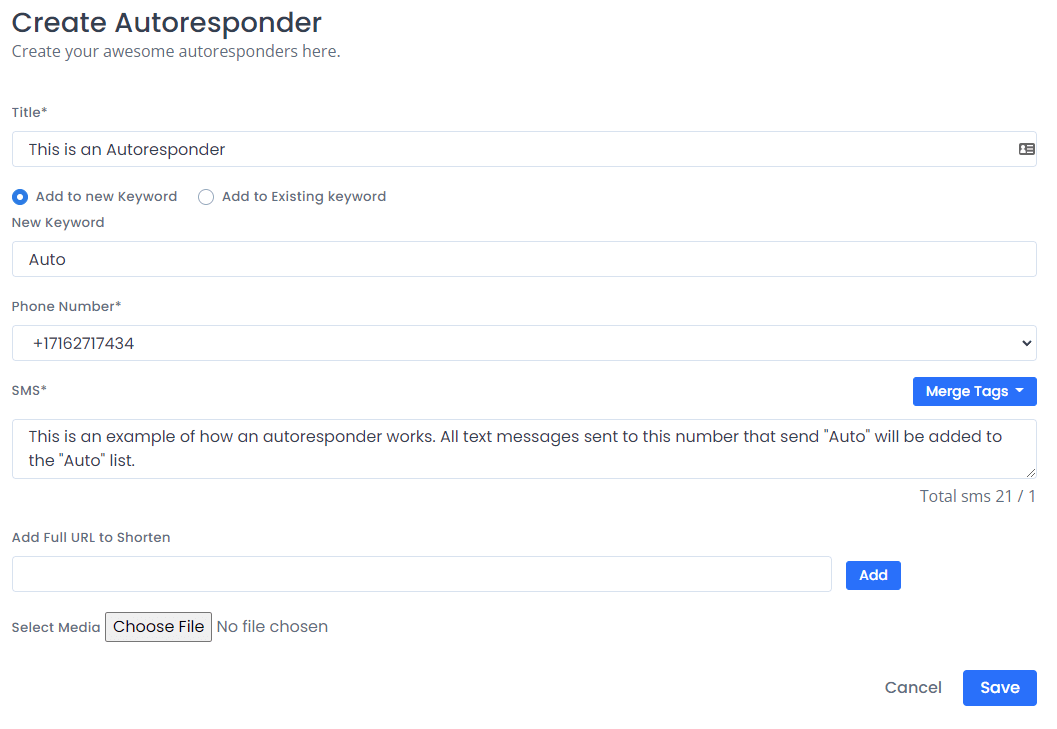 No Credit Card Free Trial
Every free trial gets a dedicated toll-free number and 50 free texts. Test out all of our features without a credit card.
Book a Free Demo
Book your Free, no obligation demo and learn how the platform works as well as how to unlock the potential of mass texts.
Get Your Toll Free Number Today and Start Texting
Whether you're sending 10 or 100,000 texts at once, Texting.io is simple to use and scales perfectly with your business. You can upload an already subscribed list of contacts or use our subscribe keyword functionality to build a subscription list yourself.